Page 2 of 2 •

1, 2

First topic message reminder :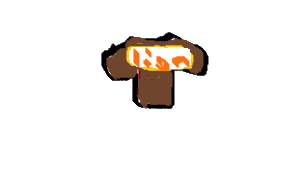 (◣_◢)LionLM™

Lion Mountain Moderator




Posts

: 41


Liobucks

: 3780


Reputation

: 0


Join date

: 2010-02-02


Location

: Loading...

Character sheet
Lion:


---
Lion wrote:Look Poseidon U Cant Sue Us For Something Someone Here Steals And We Arent Using It.
So Basically How Would U Sue Us?
We Are Basically Like Cp A Business And We Will Most Likely Finish Before WV!
So If U Were To Sue Us For No Reason U Would Pay $50 And Pay The Additional Money Your Suing Us For.
Look I Went To Well My Dad Went To Law school I Know What Im Talking About So Basically U Don't Wanna Mess With Us!
Agreed?
We Leave Waddle Village Alone And U Guys Leave Lionsmountain!
Well Not Everyone But Basically Just U Poseidon......You Aren't Funny For Saying Ur Gonna Sue Us.
We Could Shut Down Your Game In A Snap If U Sued Us For No Reason!
So Why Dont U Go Wine Somewhere Else.......No Offense.
Your Actually Watering Our Forum!
Water=Spamming All Over
You remind me of LettuceJr, Very funny person. If a design shwos up on your website we have the right to sue[As long as it is ours.]

Poseidon




Posts

: 8


Liobucks

: 3285


Reputation

: 0


Join date

: 2010-02-07



there i deleted it now LEAVE!

...:Signature:...

___________________
Hello Guest growl to you and please read the rules!

Lion

Lions Mountain Administrator




Posts

: 228


Liobucks

: 3523


Reputation

: -4


Join date

: 2010-02-02


Age

: 19


Location

: USA

Character sheet
Lion:


Page 2 of 2 •

1, 2

---
Permissions in this forum:
You
cannot
reply to topics in this forum